Synerzence is the platform. The meeting point of like minds.
Synerzence is a quality B2B interactive forum where brands directly engage with professional clients/businesses that use their products on a regular basis. Through Synerzence, brands have been able to reach a 100% quality target audience at lower per-costs. Conversely, professionals have benefited from getting early and direct information about innovative products and ideas that directly influence their business and brand equity. In 2 years since inception, Synerzence has conducted several Architect Meets and Designer Seminars that have attracted leading Indian architects and designers. Synerzence is based on the three Cs... Converge, Converse, Conceive.
Converge
It is a given people converge only if there is a common interest.
A common agenda that promises or rather conjures up concrete actions. It is about business beyond power lunches; transactions that transcend balance sheets.
Converse
It is common to expect oratory from the dais and rhetoric that often leaves behind a lot of questions.
Synerzence attempts to add a realistic dimension to such accepted norms and go beyond just speeches and verbosity.
Conceive
Many hands make light work but great minds thinking alike make Big Ideas work!
Synerzence is the only platform and forum that pivots on the fulcrum of ideas and innovations. It is where there is virtually an interaction of ideas between both sides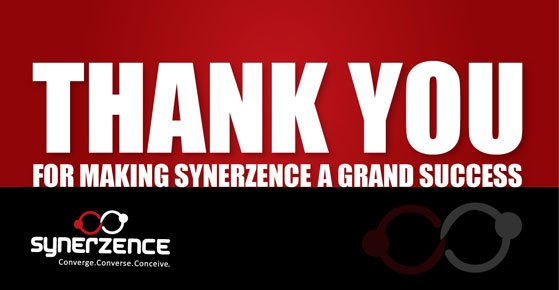 testimonials
"
Mr. Sutanu Dutta (Lafarge India)
The Synerzence event was great, there was a large turnaround of architects but what impressed us at Lafarge India was that even other companies were discussing innovation in the construction industry.
"
Nisha (interior Designer)
I like the Synerzence concept of bringing companies together. This is a new concept in the market and is good for people to understand the depth of what is being offered.